Who We Are
Helping You Make the Right Choices for Your Loved One
Our experienced team can craft and implement a customized plan of care for your loved one. As part of this plan, we bring our expertise to the decision-making process, reducing your stress and allowing you to make the best healthcare decisions for your loved one.
We stay abreast of any changes in your loved one's situation and keep you informed. This allows us not only to be ready for any crisis that may arise, but helps prevent healthcare crises in the first place.
We reduce your stress by providing:
Objective information and personalized services.

A single contact that can navigate the complex network of healthcare providers and options for you.

An experienced team of RN's and a Medical Social Worker who understands the health care environment and the emotions that accompany health care decisions.
Let's Get Started!
Get help with info & pricing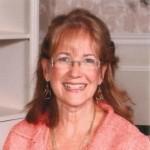 Gail Fifer, RN, BSN is a native Hoosier and a graduate of Purdue University. Gail brings four decades of nursing and leadership experience to her practice as a Geriatric Care Manager for Advocate Care Management. Gail has participated and led all types of care of Seniors, including training and cultivating caregivers, assessment of complex chronic conditions, and selection of the perfect senior living setting. 
Gail is a member of the Aging Life Care Association and the Central Indiana Senior Alliance. She served on the Editorial Board for the Indiana Home & Hospice Foundation's Home Care Direct Staff Training Manual.